100 Perempuan Penggerak Perubahan
---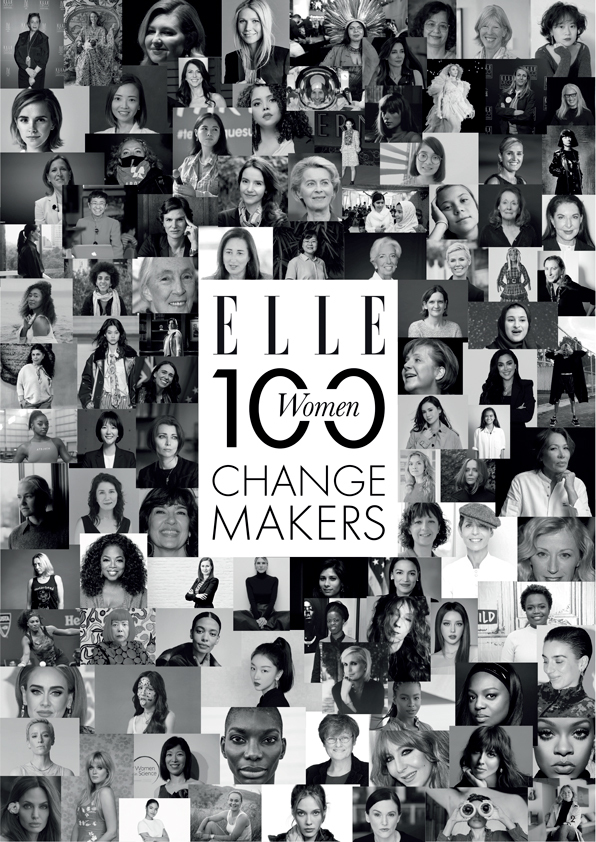 Baik diakui secara global atau dikagumi di ranah lokal, 100 perempuan berikut bergerak dalam aksi yang mendobrak batasan, berkampanye, berkarya, mengubah pemikiran, dan memenangkan hati kita semua. Dinominasikan oleh tim yang berada di balik seluruh 45 edisi ELLE International, daftar nama para pembuat perubahan yang luar biasa ini—tanpa urutan tertentu—adalah sebuah pengingat yang tepat waktu akan kekuatan yang dimiliki perempuan di segala bidang. Bersiaplah untuk terinspirasi seutuhnya.
Feature istimewa yang dikurasi oleh VALĒRIA BESSOLO LLOPIZ, VIRGINIE DOLATA, MORGANE ROHĒE, CASSANDRE VIGER untuk ELLE INTERNATIONAL
Kolaborasi bersama BECKY BURGUM, YANNICK SELVA
Ditulis oleh LOTTE JEFFS & JENNY SOUTHAN
Lotte Jeffs adalah seorang penulis novel, non-fiksi, buku anak-anak, dan jurnalis. Mengumpulkan daftar perempuan luar biasa ini adalah proyek yang sangat menginspirasi baginya: "Saya diperkenalkan dengan begitu banyak orang baru, terutama dari dunia sains dan aktivisme lingkungan yang karyanya sangat mengesankan dan penting. Setelah sebelumnya menjadi Wakil Editor dan Penjabat Pemimpin Redaksi ELLE UK, merupakan suatu kehormatan untuk kembali ke alam semesta ELLE untuk ini dan untuk memperluas pengetahuan saya tentang perempuan yang menginspirasi di seluruh dunia. Faktanya, Lotte Jeffs sangat cocok dengan 100 perempuan luar biasa ini.
SOCIETY
Mereka telah berjuang tanpa lelah untuk hak kita, memerangi prasangka-prasangka buruk di setiap aksinya. Para perempuan ini menggunakan suara mereka untuk mengubah dunia.
1.) Reema Bint Bandar Al Saud
Negara: Arab Saudi,
Usia: 47 tahun
Mengapa dia? Sebagai duta besar Arab Saudi untuk Amerika Serikat, ia adalah utusan perempuan pertama dalam sejarah negara tersebut. Ia telah mengadvokasi pemberdayaan perempuan dan telah bekerja untuk memperluas peluang bagi perempuan Saudi.
Momen monumental: Mengadvokasi hak perempuan untuk bisa mengemudi di Arab Saudi, sebuah kampanye yang akhirnya mencapai tujuannya.
Kutipan powerful: "Jika Anda hanya berdiri, Anda memberi mereka kekuatan untuk mendorong Anda ke bawah. Namun jika Anda terus berjalan, mereka harus mengikuti Anda."
Inisiatif berikutnya: Melalui yayasan Catmosphere miliknya, Putri Reema meluncurkan Catwalk walkathon kedua untuk mendukung pelestarian hewan kucing besar pada tanggal 6 November dengan tujuan peningkatan kesadaran akan kucing-kucing besar yang terancam punah—seperti macan tutul Arab Saudi yang hampir punah—dan ekosistemnya.
2.) Shannon Melissa Chan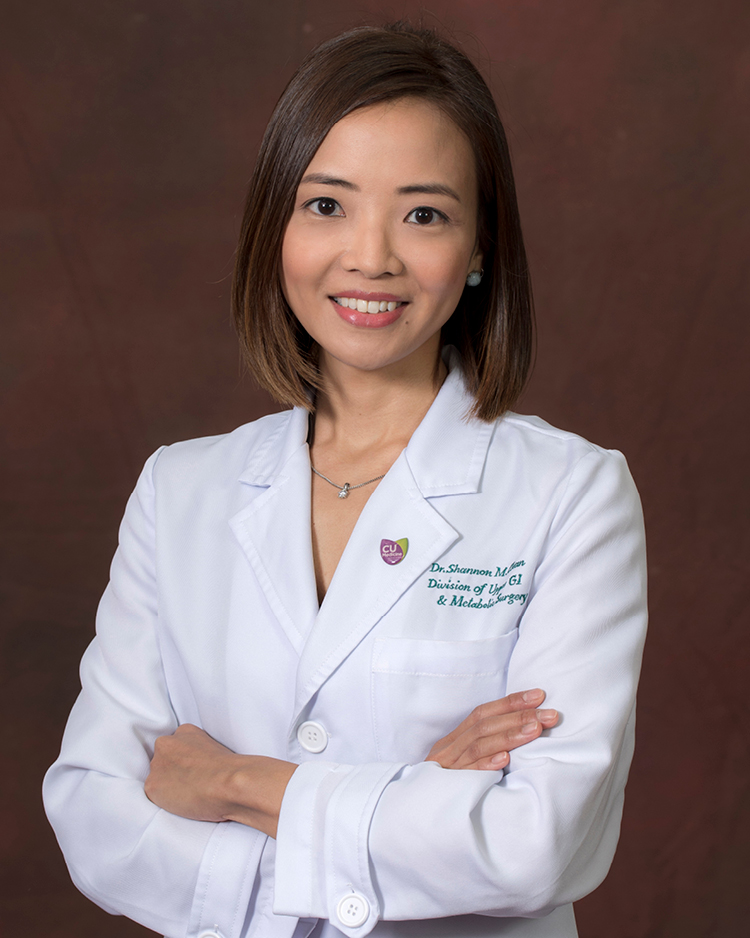 Negara: Hong Kong
Usia: 38 tahun
Mengapa dia? Di samping pekerjaannya sebagai ahli bedah gastro-intestinal bagian atas dan sebagai asisten Profesor di Chinese University of Hong-Kong, Dr Chan juga bekerja sama dengan Doctors Without Borders (Médecins Sans Frontières) untuk mengadakan perawatan beda secara global. Ia mengadvokasi akses ke perawatan medis yang tepat di seluruh dunia dan telah menempatkan dirinya di garis depan bantuan medis di lokasi-lokasi yang sangat berbahaya dan dirusak oleh perang, seperti Yaman dan Sudan. Ia juga menjadi salah satu sosok yang sangat penting dalam upaya vaksinasi lokal Covid 19 di Hong Kong.
Momen monumental: Di tahun 2021 ia memenangkan Hong Kong Humanity Award.
Kutipan powerful: "Temukan arti keberadaan diri Anda di hidup ini dan lakukan hal-hal yang membuat Anda bahagia."
Inisiatif berikutnya: Ia menegaskan komitmen lebih lanjut dalam memberikan bantuan kemanusiaan di lokasi-lokasi di dunia yang kurang berkembang.
3.) Vuslat Dogan Sabanci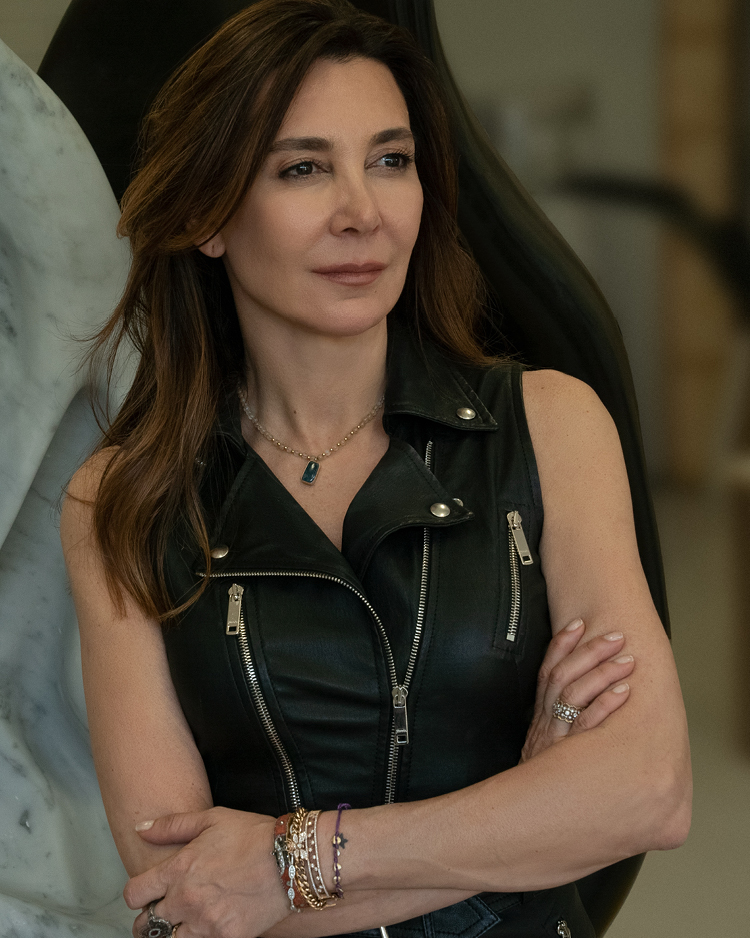 Negara: Turki
Usia: 51 tahun
Mengapa dia? Mantan penerbit surat kabar di Turki, ia adalah Wakil Ketua Yayasan Aydin Dogan yang bekerja untuk kesetaraan pendidikan dan pemberdayaan perempuan muda. Ia juga pendiri dari Vuslat Foundation, sebuah inisiatif global yang didedikasikan sebagai 'pendengar yang murah hati' demi membuka jalan menuju perubahan yang berarti. Ia juga seorang seniman otodidak dan telah menjadi suara yang kuat untuk hak asasi manusia dan isu-isu gender di Turki.
Momen monumental: Proyek instalasi kreatif pertama dari yayasannya—ditugaskan untuk Biennale Arsitektur—dipilih sebagai lokasi runway perhelatan adibusana rumah mode Valentino di kota Venesia pada tahun 2021 silam.
Kutipan powerful: "Anda perlu hadir seutuhnya untuk dapat mendengar, dan untuk mendengar dibutuhkan keberanian."
Inisiatif berikutnya: Terus mengadvokasi bahwa kita tidak dapat memperbaiki sistem sosial kita sebelum kita memperbaiki hubungan dengan diri kita sendiri, satu sama lain, dan dengan alam.
4.) Angelina Jolie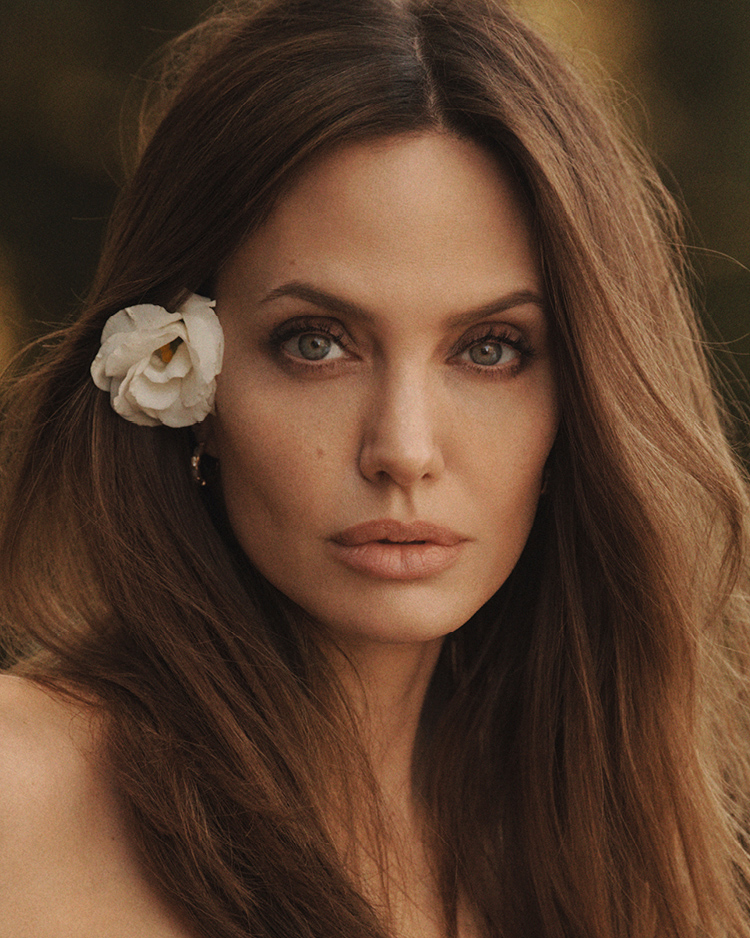 Negara: Amerika Serikat
Usia: 47 tahun
Mengapa dia? Masih perlu dipertanyakan? Seorang aktor, pembuat film, tokoh kemanusiaan, duta besar Amerika untuk Kamboja … ia dikenal lewat pekerjaan mulianya untuk para pengungsi bersama Komisaris Tinggi PBB, juga sebagai aktivis yang berkomitmen bagi konservasi dan hak-hak hewan.
Momen monumental: Pada bulan Juni 2020, Jolie menyumbangkan USD200.000 ke Dana Pertahanan Hukum NAACP setelah pembunuhan George Floyd.
Kutipan powerful: "Tidak ada yang berarti apa-apa dalam hidup ini jika saya tidak menjalani kehidupan yang berguna bagi orang lain."
Inisiatif berikutnya: Ia membintangi film Every Note Played, berperan sebagai mantan istri seorang virtuoso piano yang merawatnya ketika ia didiagnosa mendertia ALCS. Ia juga terus mengawasi program Women for Bees kedua untuk UNESCO, yang baru-baru ini diluncurkan di Kamboja, untuk melatih perempuan dalam beternak lebah.
5.) Marta Lempart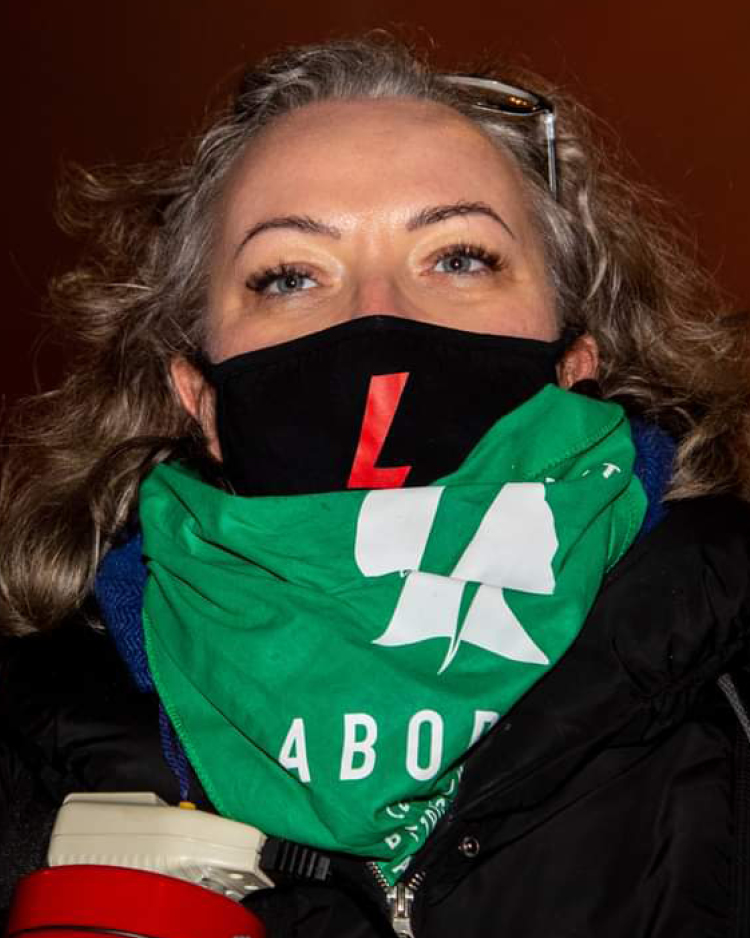 Negara: Polandia
Usia: 43 tahun
Mengapa dia? Karena aktivisme sosial dan politiknya, Lempart telah menjadi sasaran pemerintah dengan penangkapan dan tuntutan hukum, serta menghadapi ancaman pembunuhan dari lawan-lawannya. Namun itu semua tidak menghentikannya untuk memulai dan memimpin Women's Strike yang menuntut hak untuk aborsi. Pekerjaannya juga termasuk mengadvokasi persamaan hak bagi anggota komunitas LGBTQ+ Polandia dan bagi para penyandang disabilitas.
Momen monumental: Membentuk gerakan Women's Strike Polandia untuk menghadapi propaganda pemerintah.
Kutipan powerful: "Tentu saja, kami terus bergerak mundur dan maju hingga menyebabkan tingkat frustrasi yang besar. Ini jelas akan memakan waktu, tapi saya tahu, pada akhirnya, kami akan sampai di tujuan itu karena tidak mungkin dilakukan dengan cara lain."
Inisiatif berikutnya: Mendorong para aktivis lain untuk mencari dukungan bagi kesehatan mental.
6.) Manjula Pradeep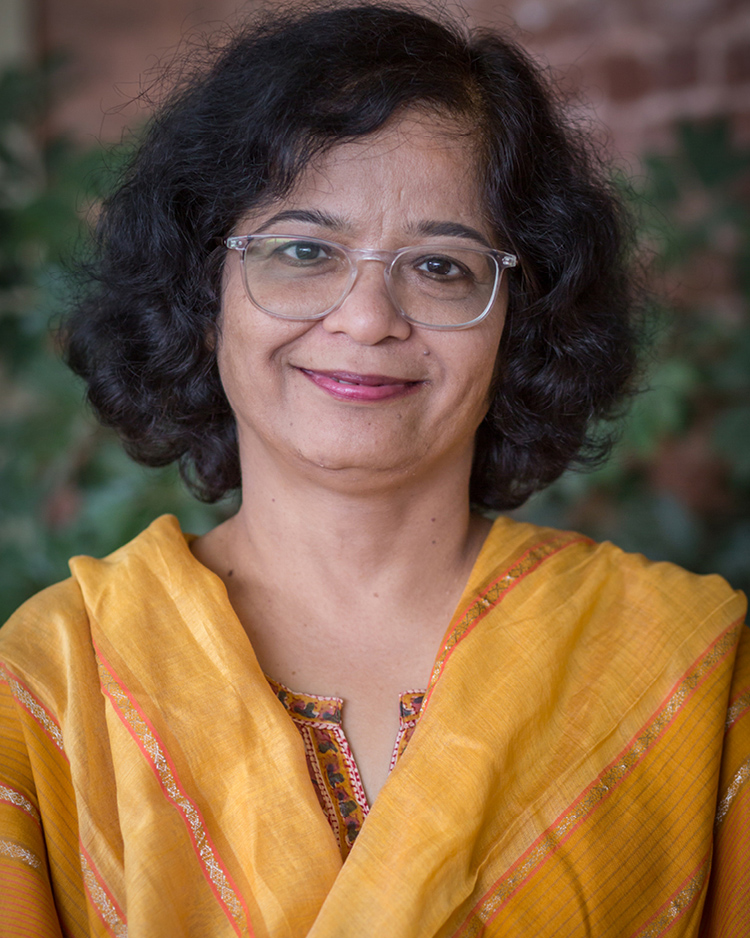 Negara: India
Usia: 53 tahun
Mengapa dia? Berasal dari keluarga Dalit ortodok di Gujarat, ia bangkit, menentang ayahnya yang kejam, kemudian menjadi pengacara dan aktivis untuk hak-hak komunitas paling miskin di India.
Momen monumental: Pada tahun 2021 silam ia ikut mendirikan National Council of Women Leaders.
Kutipan powerful: "Saya bangga bahwa saya seorang perempuan. Di komunitas saya, ketika seorang bayi perempuan lahir, orang cenderung merasa tidak nyaman. Saya telah membuat tanda di dalam masyarakat seperti itu; telah membangunkan para perempuan yang enggan menyuarakan pendapat mereka. Sekarang mereka melawan ketidakadilan."
Inisiatif berikutnya: Melanjutkan pekerjaan yang ia lakukan melalui Yayasan WAYVE-nya, yang berupaya memberdayakan kaum muda yang terpinggirkan di negara tersebut.
7.) Maria Ressa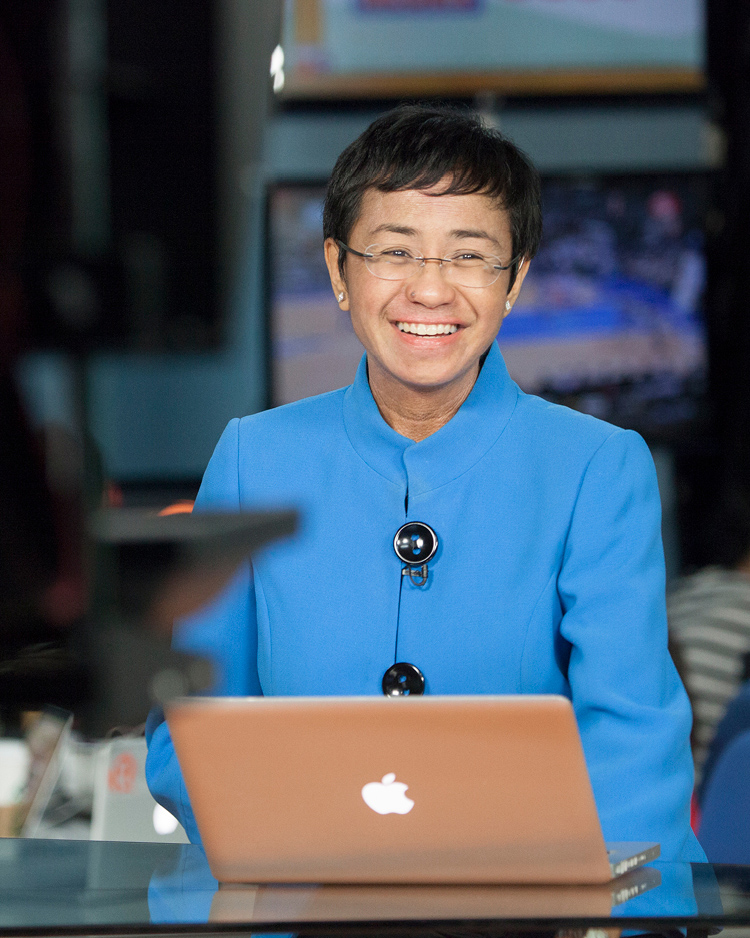 Negara: Filipina-Amerika
Usia: 59 tahun
Mengapa dia? Jurnalis dan mantan koresponden CNN di Asia Tenggara ini dikenal sebagai salah satu pendiri situs berita daring Filipina, Rappler. Ia telah berjuang tanpa lelah melawan berita palsu dan sangat kritis terhadap Presiden Filipina. Pada tahun 2019 ia ditangkap karena alasan "cyber defamation", dalam apa yang dianggap sebagai tindakan politik yang diprakarsai oleh pemerintah.
Momen monumental: Pada tahun 2021 silam ia dianugerahi Hadiah Nobel Perdamaian.
Kutipan powerful: "Anda tidak bisa berhasil jika pada titik tertentu Anda belum gagal."
Inisiatif berikutnya: Ressa menghadapi kemungkinan hukuman penjara lebih dari 100 tahun di Filipina karena mengungkap kebenaran tentang korupsi daring politik global, yang datang pada September 2022. Buku barunya How to Stand Up to a Dictator (dirilis saat ini) adalah kisah eksplosif dari proses investigasinya yang mengubah standar.
8.) Mackenzie Scott
Negara: Amerika Serikat
Usia: 52 tahun
Mengapa dia? Ia perempuan terkaya keempat di Amerika Serikat dan telah berkomitmen memberikan setidaknya setengah dari kekayaannya untuk amal. Sebagai penandatangan Giving Pledge, Scott menyumbangkan lebih dari US$2,7 miliar pada tahun 2021 saja. Ia menjabat sebagai Direktur Eksekutif dari Bystander Revolution, sebuah organisasi anti-intimidasi, sejak ia mendirikannya di tahun 2014. Selain itu, Scott juga merupakan seorang novelis sukses dan memenangkan American Book Award untuk novel debutnya di tahun 2005, The Testing of Luther Albright.
Momen monumental: Menceraikan miliarder pendiri Amazon, Jeff Bezos, pada tahun 2019. Kemudian menyumbangkan dua rumah mereka di Beverly Hills senilai US$55 juta ke California Community Foundation di tahun 2022.
Kutipan powerful: "Orang-orang yang berjuang melawan ketidakadilan layak menjadi pusat perhatian dalam cerita tentang perubahan yang mereka ciptakan. Hal ini benar adanya—bahkan khususnya—ketika pekerjaan mereka di danai oleh kekayaan."
Inisiatif berikutnya: Ia terus bekerja bersama konsultan untuk mengidentifikasi "penyebab" dan penerima. Lalu, alih-alih memaksakan persyaratan pelaporan yang rumit atau campur tangan dalam manajemen, ia menyerahkan keputusan untuk dana pengeluaran langsung kepada kebijaksanaan penerima manfaat.
9.) Emma Watson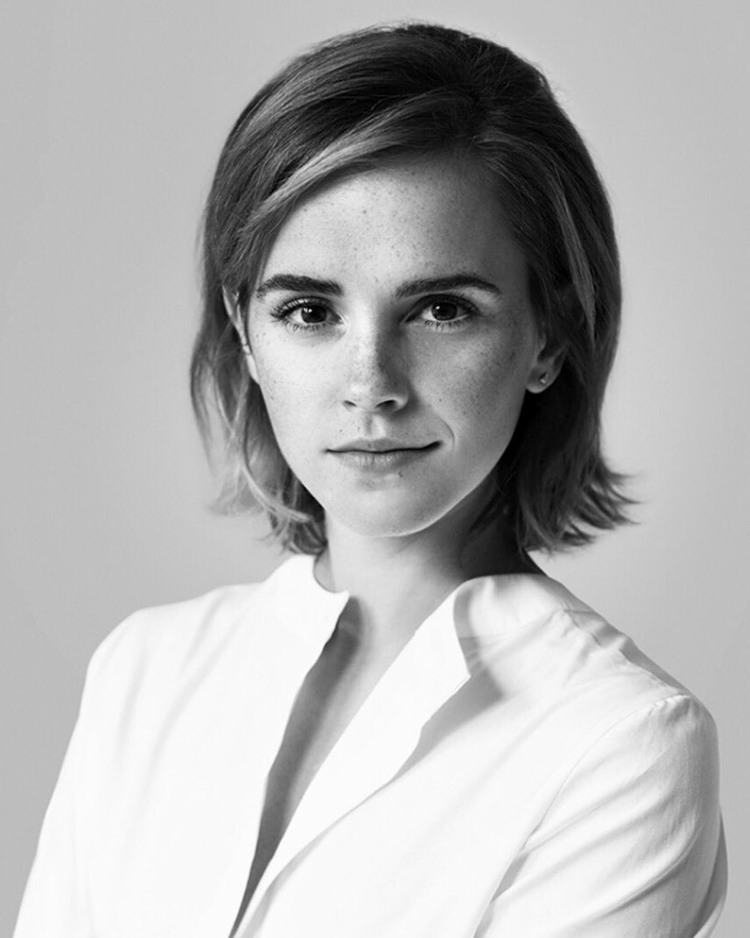 Negara: Inggris
Usia: 32 tahun
Mengapa dia? Meski banyak kasus ketenaran masa kanak-kanak membuat banyak orang mengalami penghancuran diri, Watson justru terus membangun karier film yang sukses setelah era Harry Potter dan menggunakan hasrat dirinya untuk hak asasi manusia dan kesetaraan gender untuk menjalani peran baru sebagai seorang aktivis. Disamping pekerjaannya sebagai Goodwill Ambassador PBB, ia telah mengunjungi Bangladesh dan Zambia sebagai bagian dari upaya kemanusiaannya. Ia juga telah bekerja untuk mempromosikan perdagangan yang adil dan pakaian organik, serta menjabat sebagai duta untuk Camfed International yaitu sebuah gerakan untuk mendidikan anak-anak perempuan di pedesaan di Afrika.
Momen monumental: "Jika bukan saya, siapa? Jika bukan sekarang, kapan?" adalah bagian dari pidato ikonisnya di sebuah acara untuk kampanye HeForShe di Markas Besar PBB, New York.
Kutipan powerful: "Saya tidak ingin orang lain memutuskan siapa saya."
Inisiatif berikutnya: Bekerja di belakang kamera dan beralih ke penyutradaraan.
10.) Malala Yousafzai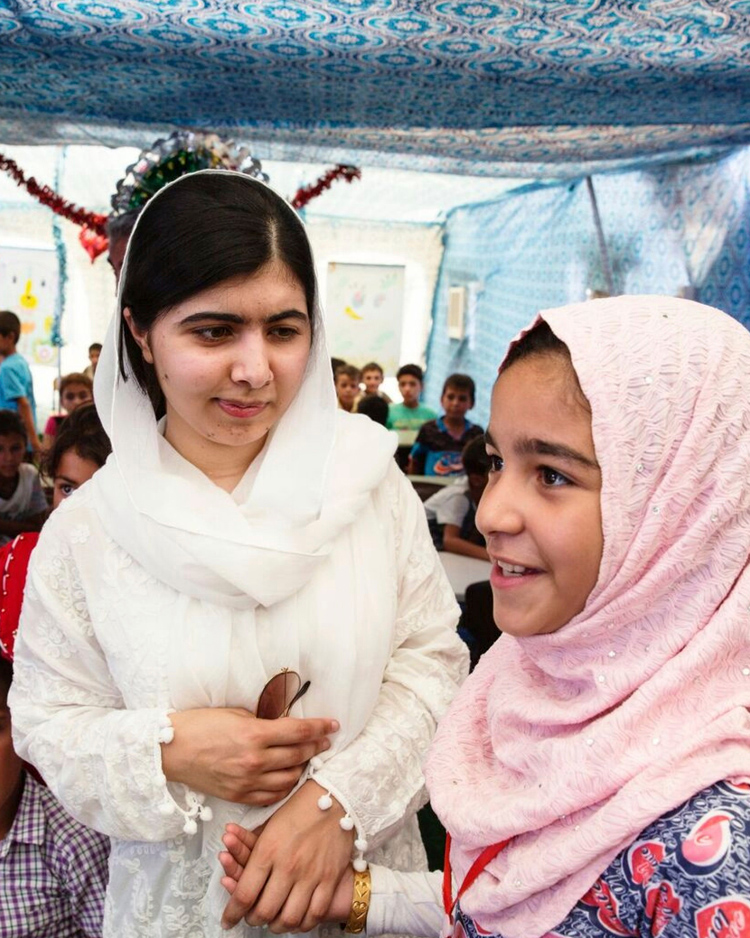 Negara: Pakistan
Usia: 25 tahun
Mengapa dia? Sejak ditembak oleh Taliban di Pakistan pada tahun 2012 saat masih berusia 15 tahun, Yousafzai telah menujukkan ketangguhan luar biasa untuk menghadapi ancaman kengerian serupa, ia pulih sendiri dari luka parahnya untuk melipatgandakan aktivisme yang menyerangnya. Ia juga terus berjuang untuk pendidikan di negara-negara di mana anak perempuan dilarang bersekolah.
Momen monumental: Memenangkan Hadiah Nobel Perdamaian pada tahun 2014 dan menjadi orang termuda yang melakukannya dalam sejarah.
Kutipan powerful: "Satu anak, satu guru, satu pena, dan satu buku dapat mengubah dunia."
Inisiatif berikutnya: Mengembangkan Malala Fund'S Girl Programme yang dirancang untuk memperkuat suara anak perempuan, membekali mereka dengan keterampilan kepemimpinan dan advokasi.
11.) Olena Zelenzka
Negara: Ukraina
Usia: 44 tahun
Mengapa dia? Olena adalah seorang lulusan arsitek yang menjadi penulis skenario yang juga merupakan istri dari Presiden Ukraina, Volodymyr Zelensky. Ia telah meluncurkan serangkaian inisiatif kemanusiaan yang bertujuan untuk membantu warga Ukraina yang menderita akibat agresi Rusia.
Momen monumental: Berbicara kepada Kongres AS tentang invasi Rusia ke Ukraina pada Juli 2022.
Kutipan powerful: "Saya benar-benar ingin seluruh dunia tidak terbiasa dengan perang ini. Ya, ini memang jauh dari Anda, ini berlangsung lama, dan Anda bisa bosan, tapi tolong jangan terbiasa, karena jika semua orang terbiasa, perang ini tidak akan pernah berakhir."
Inisiatif berikutnya: Melanjutkan kampanyenya untuk mengumpulkan dana untuk membeli kendaraan darurat yang sangat dibutuhkan untuk Ukraina.
---